Full-Service Remediation, Restoration and Sanitizing Specialist.

Established in 2015, BMS is a Full-Service Remediation, Restoration & Sanitizing Company. The sectors we service include Government, Commercial Enterprises and Residential Homes.
BMS group of local experts with specialized knowledge and technical experience across a wide range of disciplines, provides measurable value with above satisfactory results on all projects; through innovative, strategic,and timely execution at the highest level of our profession.
Whether you are dealing with the aftermath of a flooded house, clinic sanitizing, after builder's clean-up or found mold growing on your property, we have got you covered! Sign up and get a free quote within 24 hours and be on your way to restoration
Let Us Work While You Unwind

Remediation Specialist
We focus on the big picture with an acute sense of direction and purpose. We have designed sophisticated support systems to ensure the meticulous planning and execution of multiple remediation projects.

Restoration Specialist
We are positioned as first responders to our client's most critical restoration issues by deploying certified technicians seven days a week and applying multiple disciplines to drive optimal and sustainable results.

Sanitizing Specialist
In a demanding competitive environment using the most current trends and innovations, we are glad to take on and manage your most complex disinfectant projects using only EPA approved disinfection solutions.

Specialized Services
With a plethora of specialized technical skill sets, BMS provides a variety of on demand cleaning services that encompasses five (5) additional sectors. This diversify of offerings allows us to offer below market rates as well as be a one stop shop for our clients.
Plan of Action:
We will access your needs and provide a detail plan of action for correction.
Fully Insured:
BMS carries 1 million in liability insurance 365 days.
Qualified Technicians:
All supervisors are certified professional.
Service Guarantee:
We offer 100% satisfaction guarantee on all projects.
 Schedule Your Cleaning Now & Get A Free Estimate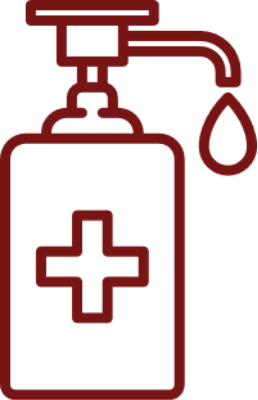 SANITIZING
FACILITY DEEP CLEANING & DISINFECTION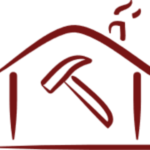 RESTORATION
FIRE & SMOKE
WATER DAMAGE
HOARDING
REMEDIATION
MOLD INSPECTION & REMEDIATION
SPECIALIZED CLEANING
AIR DUCT CLEANING
KITCHEN DEGREASING
WINDOW CLEANING
BUILDING / ROOF CLEANING
Schedule Your Cleaning Now & Get Free Estimate
Christof A Fox
Deputy Manager, Operations
Guardsman Bahamas Ltd. Has engaged Bahamas Maintenance Solutions for several remediation and sanitization projects, and have always found the services professional, thorough and reasonably priced.
Mr. Barett Clarke
Property Manager, Poinciana House SPV
BMS cleaning company is a responsible company that shows absolute dedication to all kinds of cleaning tasks. The company can efficiently multitask at various levels and is always willing to take additional responsibility…I highly recommend them.
Eric Strachan
Manager, Euro Dutch
BMS is efficient, reliable and their staff are highly trained and professional…these are some of the characteristics I look for in a company…keep it up guys
Harvey Morris
Omni Financials
At various times we have solicited BMS to ensure the health and safety of our staff and clients as it relates to remediation services, they have preform above industry standards and we have always been satisfied with the end results.